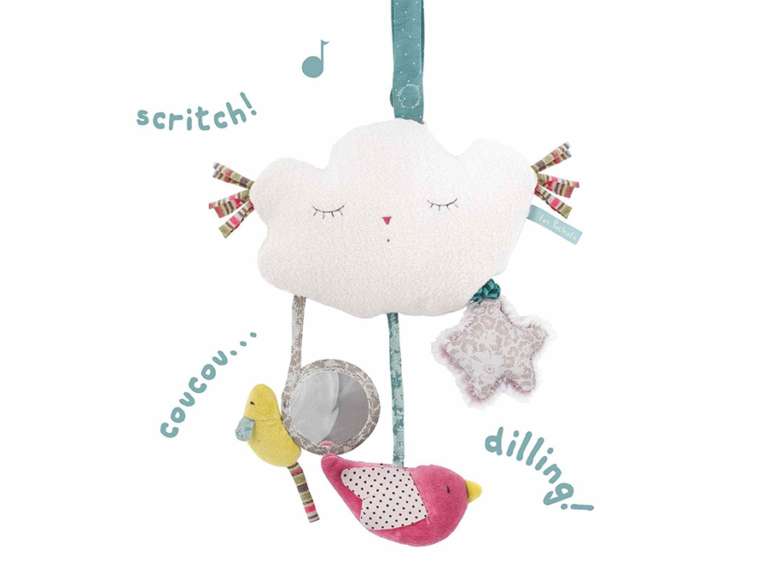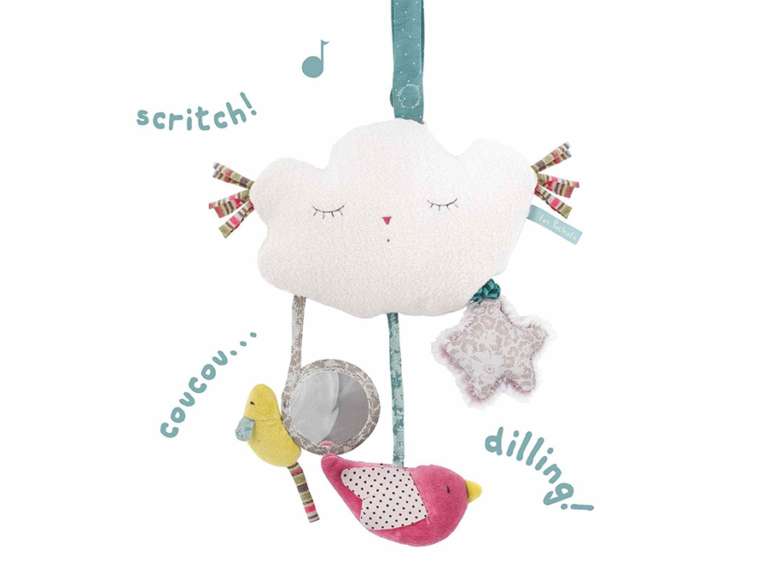 Moulin Roty
Moulin Roty - Les Pachats Activity Cloud
There's so much to explore with this lovely toy. It is made from soft white fabric and shaped like a cloud with a sweet sleepy face. Attached is a small mirror and little yellow mouse that makes a crinkly sound when touched, a pink bird which rattles when touched and a soft furry star which when pulled plays a soothing and comforting lullaby. A handy velcro loop can be attached to and prams so they can join your little ones on their first outings.


$26.00
Join us!
Our subscribers will be notified of the items on sale a little earlier
We love our community of mums and dads, and so when we have sales on, product samples to try or have new products landing in the Nest, we'd love to be able to tell you about them!
Mums' Insights
Intriguing question of the moment...
Cloth nappies or disposable nappies?
Cloth nappies all the way
Cast your vote: Cloth nappies or disposable nappies?
Vote now
Cloth nappies or disposable nappies?