WaterWipes
Baby Wipes
4.5from 2221 reviews
WaterWipes are the world's purest baby wipes and safe to use on sensitive skin
Buy now
Buy from one of our partner retailers below
WaterWipes are the world's purest baby wipes and safe to use on sensitive skin. They are made in Ireland with just 99.9% purified water and a drop of fruit extract. These pure baby wipes offer all the benefits of cotton wool and cooled boiled water, as recommended by midwives. Suitable from birth, they are kind to baby's skin and may help avoid nappy rash. They are extra soft, strong and absorbent, with a clean, fresh non-greasy feel.
WaterWipes is a proud sponsor of the Ezcema Association Australasia and have been awarded the USA National Eczema Association Seal of Acceptance.
"When our first daughter was born, she suffered with sensitive skin and developed bad nappy rash. I wanted to find out why, so I took a look at the ingredients in the baby wipes we were using. I was shocked to learn just how many chemicals were in them- and questioned should be putting them on her delicate skin? I thought there had to be a better way so I set about creating a purer, natural and safe alternative. Many years later and after a lot of hard work, testing, and scientific research, the perfect baby wipes, WaterWipes were born. As pure and gentle as cotton wool and water but as convenient as a baby wipe. Every day, in every corner of the world, new mums and dads are discovering the benefits of chemical-free, gentle and safe WaterWipes for their baby's skin. I hope you like them too." Edward McCloskey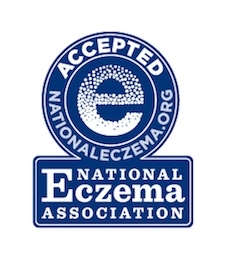 Nicole
WA, 3 kids in tow
July 8, 2019
So great to use wipes with no added nasties on delicate bubs skin
Jade
Qld, 2 kids in tow
July 7, 2019
Love them. Nice and soft and chemical free

Aaliyah
SA

Tyla
SA, 1 kid in tow
July 7, 2019
My daughter has extremely sensitive skin and often develops a red raw nappy rash from wipes that contain fragrances and chemicals. As the product states the wipes have been developed for sensitive skin. In using this product i don't have to worry about nappy rash as the wipes are so pure and gentle on sensitive skin that they leave the skin smooth and not red raw, which does not cause discomfort for my child. She loves them and so do I.
I like that there are more chemical-free options to baby wipes

Tami Vic July 7, 2019

Sarah
Qld
July 7, 2019
Love these wipes, I have started a collection already.

Caitlyn
Vic
July 6, 2019
Love how moist the wipes are makes the job a lot easier when cleaning up a messy soiled nappy or even just food mess on your child's hands and face

Emma
Qld, More than 4 kids in tow
July 6, 2019
Great wipes for a newborn
Kylie
Qld
July 6, 2019
Very soothing
Love this product

Lucinda NSW July 6, 2019

Heidi
Qld, 1 kid in tow
July 4, 2019
PURE PURE PURE. Like a wash cloth and water, but I dont have to wash the poo out! So soft, big and moist. A winner!

Weiwei
NSW, 3 kids in tow
July 4, 2019
love it's single package.
jacqueline
Qld
July 4, 2019
I appreciate the no added ingredients in water wipes, including fruit/food products

Anita
SA, 1 kid in tow
July 4, 2019
Love the composition of this product. Nice and gentle.
Interested in these as they are all natural.

Dani Vic July 3, 2019

Anthea
Qld
July 3, 2019
These were a lifesaver when my son had nappy rash. He would wince at any other brand that had chemicals.
Madeleine
Vic
July 3, 2019
Leave skin soft and clean

Maquita
Qld

Lucy
Qld
July 2, 2019
Absolutely love these - leaves my baby clean and protects their skin. Lovely consistency - will continue to purchase!
Love Waterwipes. Always used when my son was a newborn and will be using again once the new baby is born

Hannah NSW, 1 kid in tow July 2, 2019
Mums' Insights
Intriguing question of the moment...
Did you find out the gender of your baby during your most recent pregnancy?
Answered by 1232 mums
Not yet, but I'm planning to!
Cast your vote: Did you find out the gender of your baby during your most recent pregnancy?
Vote now
Did you find out the gender of your baby during your most recent pregnancy?