A happy, smiling mother looking down at a perfectly content, sleeping baby. This is the image we are sold in the glossy pages of magazines we pour over as we prepare for the arrival of our babies. But what happens when this is not your reality? I am Jess and I suffered from Postnatal Depression.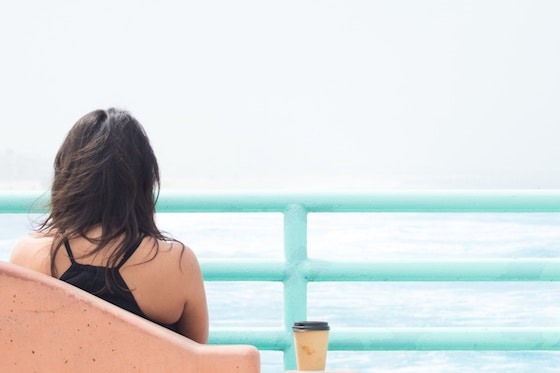 My daughter was born in a hurry and hungry. The crying started almost immediately and did not stop for weeks. I did not sleep for days, I stopped eating and I cried all of the time. I felt sudden urges to hurt my daughter. I thought all of this was just baby blues and normal. I was ready for an emotional roller coaster and even some sleepless nights but I was not ready for a baby who would cry for hours and could never be put down. I suffered significant breastfeeding issues and fed through a significant amount of nipple damage and pain. I remember counting down to the magical six-week mark as if suddenly my life was going to drastically change and become a sitcom-worthy dream. It did not happen my daughter became more unsettled and our feeding issues continued. My doctor told me she was a colic baby and there was nothing I could do but hold out until she grew out of it. Soon after this the suicidal thoughts came. Not long after that my suicide note was written and my plan was set. I could not do it anymore; she deserved a mother who was better than I was and it was the only way to make it all stop. At some point I remember thinking about what my daughter would think of herself if her mother committed suicide. It was then I realised what I was feeling was not normal and it was not "baby blues". I started to tell people what was happening and that I, the strong one who could handle anything, was not coping.
Through my struggle and recovery I discovered babywearing and exercise and these two things saved my sanity and in so many ways, my life. My sister in law introduced me to my buckle carrier early on and once I began to use it I regained use of my hands, my daughter next to me where she needed to be and I started to feel my self-worth returning. I could do things again and I did not feel like I was stuck to a couch. At the six week mark, I attended my first Kangatraining class, comforted by the knowledge that I did not need to put my baby in a crèche and hopeful she would go to sleep in her carrier (which she did). I remember dancing to some 80 era hit and smiling. It was the first time I smiled in weeks. I was never a physical person before pregnancy. I smoked cigarettes like a chimney and intermediately used my gym membership every few months before once again getting bored and sinking back into my bad habits. So I was surprised that exercise and fitness became my solace and the place I began to feel like everything was going to be okay again. I started to make myself a priority and eating healthy became a non-negotiable. I started to become stronger and my moods levelled out. I engaged with my community and reached out to other mums.
My daughter is nearly seven months old now. I cannot remember the last time she cried for more than a minute or the last time I had a day where I felt like my world was crashing down around me and there is no way out. I am now a Kangatrainer conducting my own classes at the Sunshine Coast and an avid advocate for mothers getting back into exercise in a way which is safe and appropriate for their postnatal body.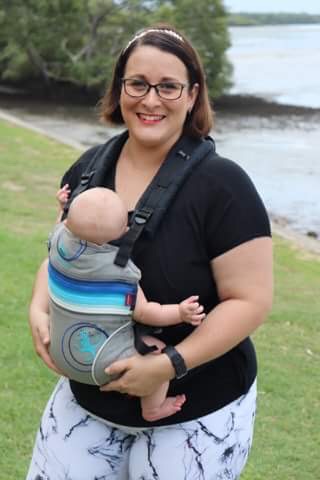 The only piece of advice I have for new mums is it is okay to not be okay. Seek help and speak out about what you are feeling or going through even if you think what is happening is normal. There is no reason to struggle alone when there are professionals to help you in every aspect of motherhood like lactation consultants for breast feeding issues, a community health nurse or drop-in centre for everyday questions or concerns, organisations like PANDA for feelings of depression or suicide like what I had, baby wearing consultants or even the local doctor. There is no such thing as a stupid question except for the one not asked. Make time for yourself and look after your health and wellbeing. As the saying goes, you cannot pour from an empty cup. Always remember you are an amazing parent, you are doing a wonderful job and you have got this.
It's important to remember that postnatal anxiety and depression is temporary and treatable. So if you or your partner experience any symptoms for more than two weeks, it's time to seek support. Otherwise things can get worse and it might take longer to recover. And if you or your partner are at immediate risk of harm call 000 or Lifeline on 13 11 14. If you have any questions reach out and call the PANDA help line on 1300 726 306.
__________________________________________________________________________________________
If you would like to find out more about Kangatraining or join a class, click on the links below or email me :)
Kangatraining Sunshine Coast
Ph: 0411104408
Email: jessica@kangatraining.com.au
Fb: https://www.facebook.com/kangatraining.sunshinecoast