Folic acid is NOT folate and our bodies respond differently to each.
It's easy to derive your folate needs solely from food, even during pregnancy when your requirement increases. This is good news people!
Current guidelines recommend folic acid supplementation at least one month before conception and only until the end of the 12th week of pregnancy.
There are upper limits to the amount of folic acid that is safe for your body, and some women during pregnancy exceed these limits when they consume supplements.
Folic acid supplementation during pregnancy increases the risk of infant asthma.
Now that you have the main points, let's look at this in more detail, so you can understand it well enough, to share with others.
---
What IS Folate?
Folate is the naturally occurring form of vitamin B9 and is an essential nutrient. Folate is derived from the Latin 'folium', meaning leaf – and yes, green leafy vegetables are some of the richest food sources of folate.
Here's what folate does during pregnancy.
The fetal spinal cord and our babies' brains, require an adequate amount of folate to develop properly. Folate also plays an important role in the division of new cells and facilitates the production of DNA and RNA, our bodies' genetic material. Fundamentally, a baby's growth and development occurs because cells are dividing. Take the baby's brain for example, from as early as 4 weeks in gestation, hundreds of thousands of new neurons are forming every minute
---
How is Folate different to Folic acid?
Folic acid is the synthetic form (made in a laboratory to be a similar chemical structure to folate, but not identical) of vitamin B9.
It does not come from real food. It requires an additional processing step in our liver to be converted to folate before it can be used by our bodies.
Australian women are recommended to take a 500mcg folic acid supplement each day from at least one month before conception and for the first 12 weeks of pregnancy. Why? These recommendations are based on the association between folate deficiency and neural tube defects discovered in the 1960s and non-randomised clinical trials with a multivitamin that contained folic acid, done during the 70s and 80s.
So enthusiastic about the benefits of folate for health, parts of the world's food system have been fortified with folic acid. In Australia, this is limited to wheat flour to be used for bread making (organic flour is excluded). You may have noticed phrases like 'folate rich' or 'added folate' on the packaging of your bread.
Since the fortification of foods with folic acid, and the widespread public health messaging encouraging women to take folic acid supplements, Australia has seen ~14% reduction in the rate of neural tube defects. This seems like excellent news, and indeed it is.
But let's look at the whole picture. There are still ~40 babies born with a neural tube defect for every 100,000 births. That's ~120 babies in Australia each year. Evidence now suggests that it is unlikely to be folate alone that is responsible for neural tube defects. A tricky sounding process called methylation is involved.
What is methylation? In short, it is the process of turning our genes on and off. This happens countless times during our development and throughout the normal course of our lives. During pregnancy, whether genes are turned on or off can influence how the baby's organs develop. If the wrong genes are turned on or off, then organs won't develop properly. Many of the choices we make during pregnancy, such as our diet, whether we smoke, how much we exercise and our exposure to environmental toxins can have a huge influence on whether our baby's genes are turned on or off and can have lasting effects on their health.
---
So what do we now know about folic acid and pregnancy?
Today, we know a lot more about pregnancy and folic acid. The scientific literature now suggests that many women who take folic acid supplements during pregnancy actually exceed the recommended tolerable upper limit of folic acid (1000mcg/day) i.e., they are consuming more than is considered safe. And, supplementation with folic acid throughout pregnancy, even at the recommended doses, may be potentially harmful to mother and baby health. The risk to the mother includes precipitating or masking a vitamin B12 deficiency which can lead to severe neurological effects. And for babies, folic acid supplementation increases the risk of infant asthma.
Importantly, these studies are all looking at folic acid supplementation, NOT dietary folate intake.
I encourage you to read that line again. These studies are all looking at folic acid supplementation, NOT dietary folate intake.
This means dietary folate intake does not carry the same risks and is the perfect solution to getting the recommended amount during pregnancy.
In fact all of the 'risks' are associated with folic acid supplementation. There is no safe upper limit set for folate rich foods, you can eat as much of these as you desire. And, contrary to popular belief, it really isn't difficult to obtain your folate needs from food, so why wouldn't you?
---

During pregnancy, to achieve your 600mcg dietary folate requirement, you could eat:
1.5 cups raw Chinese flowering cabbage (think coleslaw) - gives you 425mcg of folate
2 handfuls of peanuts - 240mcg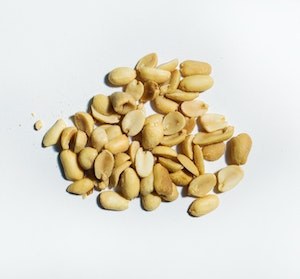 OR
1 cup raw spinach/rocket/watercress (think side salad) - 160-280mcg
1 cup cooked broccoli
1 handful hazelnuts - 113mcg
1 baked beetroot - 107mcg
1/2 avocado - 90mcg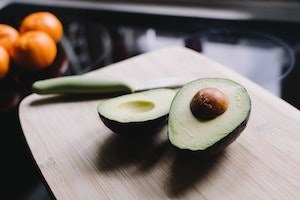 OR

1/2 cup of haricot or kidney beans - 130mcg
1 cup muesli with dried fruit - 130mcg
1/2 cup quandong - 180mcg
Corned beef - 127mcg
1/2 handful peanuts - 60mcg


It isn't just folate you would be getting from this bounty of goodness, you are getting iron, potassium, manganese, vitamins A, C, K, E, calcium, fibre, and more. Fewer than 5% of Australians eat the recommended number of vegetables each day (6 serves/day). This means the overwhelming majority of Australian's are missing out on the nutrients that our vegetables deliver.
---
So what to do if your doctor has told you to take a folic acid supplement?
Firstly, be informed. And now you are (if you weren't already of course). It's up to you which way you decide to go, but be aware that most Doctors will continue to prescribe folic acid in the first trimester and prior to conception because the guidelines and recommendations haven't changed. While so few Australians eat enough vegetables, the guidelines will stay in place.
But this doesn't have to apply to you.
You CAN get your folate needs from food, supercharged with a heap of other important minerals and vitamins along the way.
What we eat matters for our health, and our future babies' health.
It's as simple as that.
---
References
Barua S, Kuizon S, Junaid MA 2014, Folic acid supplementation in pregnancy and implications in health and disease. J Biomed Sci 21:77.

Hilder L, 2016, Report: Neural Tube Defects in Australia, 2007–2011: Before and after implementation of the mandatory folic acid fortification standard. National Perinatal Epidemiology and Statistics Unit, University of New South Wales.
Li, W., Xu, B., Cao, Y. et al. Association of maternal folate intake during pregnancy with infant asthma risk. Sci Rep 9, 8347 2019.
Moussa HN, Nasab SH, Haider ZA, Blackwell SC, Sibai BM, 2016, Folic acid supplementation: what is new? Fetal, obstetric, long-term benefits and risks, Future Sci OA 2(2): FSO116.
Valera-Gran D, Navarrete-Munoz EM, Garcia de la Hera M, Fernandez-Somoano A, Tardon A, Ibarluzea J, et al. Effect of maternal high dosages of folic acid supplements on neurocognitive development in children at 4-5 y of age: the prospective birth cohort Infancia y Medio Ambiente (INMA) study. Am J Clin Nutr 2017;106:878-87.
Ward, NJ, 2011, Commentary: A brief history of folic acid in the prevention of neural tube defects, Int J Epidemiology 40:1154-1165.
Australian and New Zealand Nutrient Reference Values for folate –​https://www.nrv.gov.au/nutrien... content in foods derived from Food Standards Australia New Zealand (2019).
Australian Food Composition Database – Release 1. Canberra: FSANZ. Available at www.foodstandards.gov.au
RA... Vitamin and Mineral Supplementation Guidelines for Pregnancy –https://ranzcog.edu.au/RANZCOG... atement%20and%20guidelines/Clinical-Obstetrics/Vitamin-and-mineral-supplementation-in-preg nancy-(C-Obs-25).pdf?ext=.pdf
---
Disclaimer
The content of this publication ("the information") is provided for information purposes only. The information is provided solely on the basis that recipients should verify all the information provided. The information is not intended to be used to diagnose, treat, cure or prevent any disease or condition, nor should it be used for therapeutic or clinical care purposes. The information is not a substitute for your own health professional's advice and treatment in relation to any specific patient issue. eat for baby Pty Ltd does not accept any responsibility for any injury, loss or damage incurred by the use of or reliance on the information. While we have made every effort to ensure the information is accurate, complete and current, eat for baby Pty Ltd does not guarantee and assumes no responsibility for the accuracy, currency or completeness of the information. External resources referred to in this publication should not be taken to be an endorsement or a recommendation of any third party products or services offered and the views or recommendations provided by these external resources do not necessarily reflect those of eat for baby Pty Ltd.