WaterWipes
WaterWipes Baby Wipes 60 Pack
4.5from 42 reviews
WaterWipes are the world's purest baby wipes and safe to use on sensitive skin
$7.50
WaterWipes are the world's purest baby wipes and safe to use on sensitive skin. They are made in Ireland with just 99.9% purified water and a drop of fruit extract. These pure baby wipes offer all the benefits of cotton wool and cooled boiled water, as recommended by midwives. Suitable from birth, they are kind to baby's skin and may help avoid nappy rash. They are extra soft, strong and absorbent, with a clean, fresh non-greasy feel.
WaterWipes is a proud sponsor of the Ezcema Association Australasia and have been awarded the USA National Eczema Association Seal of Acceptance.
"When our first daughter was born, she suffered with sensitive skin and developed bad nappy rash. I wanted to find out why, so I took a look at the ingredients in the baby wipes we were using. I was shocked to learn just how many chemicals were in them- and questioned should be putting them on her delicate skin? I thought there had to be a better way so I set about creating a purer, natural and safe alternative. Many years later and after a lot of hard work, testing, and scientific research, the perfect baby wipes, WaterWipes were born. As pure and gentle as cotton wool and water but as convenient as a baby wipe. Every day, in every corner of the world, new mums and dads are discovering the benefits of chemical-free, gentle and safe WaterWipes for their baby's skin. I hope you like them too." Edward McCloskey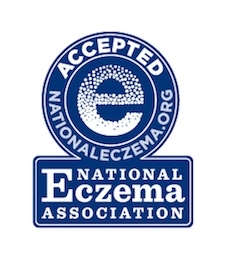 Jessamy
WA
December 30, 2019
The only wipes I use, they don't flare up my baby's eczema and he doesn't get any nappy rash when using water wipes - as soon as another wipe is used on him he breaks out in a red rash.

Brieana
NSW
December 28, 2019
Fantastic product - beautiful texture and natural feel

Megan
WA
December 27, 2019
hands down the best wipes i have ever used !

Kristy
NSW, 3 kids in tow
December 26, 2019
The best product in the market short of reusable wipes. They're perfect for babies with sensitive skin.
Great practical natural product

Monica NSW, 2 kids in tow December 21, 2019

Emily
SA
December 21, 2019
Great product, used as a face wipe as well and love how soft are on sensitive skin

Rachael
Qld
December 19, 2019
I found this wipe to be extremely "wet" which I didn't actually like. Felt like it was "spreading" rather than "cleaning" unfortunately.

Heidi
Qld, 1 kid in tow
December 18, 2019
My child has sensitive skin and these wipes are super gentle on his skin. No irritation, red marks or rashes.
Chanel
Qld
December 18, 2019
I wouldn't use anything else on my baby. These wipes are so soft on his young skin.
Looking for a product that is as gentle as possible for sensitive skin and these tick that box

Alicia SA December 18, 2019

Lauren
Qld
December 17, 2019
These are the best! Use them all the time.yes they are more expensive but I find them most natural and environmentally friendly

Ashlea
Qld
December 16, 2019
Absolutely love how natural these wipes are for my baby, I've found that they clean him up better than other available brands also while giving him no rashes
Zoe
NSW
December 15, 2019
I was thinking of purchasing a pack to see if i would like them so when i received the sample i was super happy. Im really impressed with the wipes especially as they are water and better for bubs skin. Im already stocking up on these

Elizabeth
Vic
December 12, 2019
I have bought these before and find when I used them, they leave little white particles behind on my baby.
Honestly the best wet wipes I've ever used. I love how natural they are and can white my niiples with them before breastfeeding and not be worried about baby tasting anything bad.

Thilini NSW December 12, 2019

Zion
NSW, 1 kid in tow
December 10, 2019
Love this wipe! So gentle on the baby's bum
Cassie Neverauskas
ACT
December 10, 2019
Enjoyed receiving a product that takes my fears away from unneeded chemicals and knowing exactly what my baby is getting.

Vivienne
NSW, 3 kids in tow
December 7, 2019
Water wipes are my favourite baby wipes for newborn fragile skin, and my go to wipes for under 3 months. Only downside is the closure of the wipes, the sticker often comes loose.
Cathy
NSW
December 7, 2019
Doesn't clean skin easily, it's soft but takes a few wipes to get clean.
Great for nappy rash treatment. So much more moist in comparison with other wipes.

Shanika Vic December 4, 2019
Mums' Insights
Intriguing question of the moment...
Did you find out the gender of your baby during your most recent pregnancy?
Answered by 1645 mums
Not yet, but I'm planning to!
Cast your vote: Did you find out the gender of your baby during your most recent pregnancy?
Vote now
Did you find out the gender of your baby during your most recent pregnancy?