WaterWipes
WaterWipes Baby Wipes | Reviews by Australian Mums and Dads
4.6from 144 reviews
WaterWipes are the world's purest baby wipes and safe to use on sensitive skin
Buy now
Buy from one of our partner retailers below
WaterWipes are the world's purest baby wipes and safe to use on sensitive skin. They are made in Ireland with just 99.9% purified water and a drop of fruit extract. These pure baby wipes offer all the benefits of cotton wool and cooled boiled water, as recommended by midwives. Suitable from birth, they are kind to baby's skin and may help avoid nappy rash. They are extra soft, strong and absorbent, with a clean, fresh non-greasy feel.
WaterWipes is a proud sponsor of the Ezcema Association Australasia and have been awarded the USA National Eczema Association Seal of Acceptance.
"When our first daughter was born, she suffered with sensitive skin and developed bad nappy rash. I wanted to find out why, so I took a look at the ingredients in the baby wipes we were using. I was shocked to learn just how many chemicals were in them- and questioned should be putting them on her delicate skin? I thought there had to be a better way so I set about creating a purer, natural and safe alternative. Many years later and after a lot of hard work, testing, and scientific research, the perfect baby wipes, WaterWipes were born. As pure and gentle as cotton wool and water but as convenient as a baby wipe. Every day, in every corner of the world, new mums and dads are discovering the benefits of chemical-free, gentle and safe WaterWipes for their baby's skin. I hope you like them too." Edward McCloskey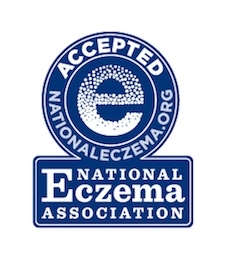 Annie
WA, 1 kid in tow
July 5, 2020
They glide well and seem really good for babys bottom
Jackie
NSW, 1 kid in tow
June 29, 2020
Gentle on skin, nice and thick

Juliana
NSW, None kids in tow
June 29, 2020
Super gentle on skin and perfect for wiping baby's bum

Briohny
ACT, 2 kids in tow
June 28, 2020
Amazing. Do the job yet are completely low irritant and safe for babys skin
A natural product that provided a good amount of moisture to clean my little one at change time and after some messy snacks. I have been looking for a product that is soft on sensitive skin.

Kylie NSW, 1 kid in tow June 25, 2020

Seraphina
ACT, 1 kid in tow
June 23, 2020
Excellent, I use these for my little ones sensitive skin and have not had any problems with irritation

Kirsten
QLD, 1 kid in tow
June 3, 2020
Excellent quality

Marita
VIC, 1 kid in tow
May 30, 2020
LOVE THESE! They just are so gentle on that soft soft babies bottom

Emilie
SA, 2 kids in tow
May 23, 2020
I have purchased in the past and really like. Particularly great for sensitive and rash prone skin. Highly recommend!
Its soft and gentle in skin. I like it!

Ani VIC, 2 kids in tow May 20, 2020
Amanda
NSW, 2 kids in tow
May 19, 2020
These are so soft and gentle on the skin.

Charlene
WA
May 3, 2020
Very soft wipes for delicate skin

Nicole
VIC, 2 kids in tow
April 25, 2020
These are great for sensitive skin and help provent nappy rash

Elena
WA
April 25, 2020
Really easy to wipe, unscented, extra moist in comparison to some wipes
I love these wipes. They feel more moist than other wipes and I feel like I dont need to use as many.
Sabine NSW April 22, 2020

Chelsey
VIC, 1 kid in tow
April 9, 2020
Very gentle on skin, left skin nice and soft
Shantelle
QLD, 1 kid in tow
April 1, 2020
These wipes are fabulous! With no nasties they are great for newborns skin, they are nice and wet (without dripping) which allows them to wipe with ease. I would highly recommend.

Ashlee
VIC
March 20, 2020
These are my favourite wipes. they remove everything And are very gentle on my babies bottom.

Katie
NSW, 2 kids in tow
March 20, 2020
I use water wipes on a daily basis. I love the simple ingredients and that the wipes stay wert and dont dry out.
I love these wipes, they are the best wipes that I have used as they dont cause rashes and have a good amount of water to make the messiest cleans a breeze

Jacinta QLD, 1 kid in tow March 19, 2020
Mums' Insights
Intriguing question of the moment...
Do you or did you suffer from morning sickness?
Answered by 160 mums
Cast your vote: Do you or did you suffer from morning sickness?
Vote now
Do you or did you suffer from morning sickness?