WaterWipes
WaterWipes Baby Wipes 60 Pack
4.6from 27 reviews
WaterWipes are the world's purest baby wipes and safe to use on sensitive skin
$7.50
WaterWipes are the world's purest baby wipes and safe to use on sensitive skin. They are made in Ireland with just 99.9% purified water and a drop of fruit extract. These pure baby wipes offer all the benefits of cotton wool and cooled boiled water, as recommended by midwives. Suitable from birth, they are kind to baby's skin and may help avoid nappy rash. They are extra soft, strong and absorbent, with a clean, fresh non-greasy feel.
WaterWipes is a proud sponsor of the Ezcema Association Australasia and have been awarded the USA National Eczema Association Seal of Acceptance.
"When our first daughter was born, she suffered with sensitive skin and developed bad nappy rash. I wanted to find out why, so I took a look at the ingredients in the baby wipes we were using. I was shocked to learn just how many chemicals were in them- and questioned should be putting them on her delicate skin? I thought there had to be a better way so I set about creating a purer, natural and safe alternative. Many years later and after a lot of hard work, testing, and scientific research, the perfect baby wipes, WaterWipes were born. As pure and gentle as cotton wool and water but as convenient as a baby wipe. Every day, in every corner of the world, new mums and dads are discovering the benefits of chemical-free, gentle and safe WaterWipes for their baby's skin. I hope you like them too." Edward McCloskey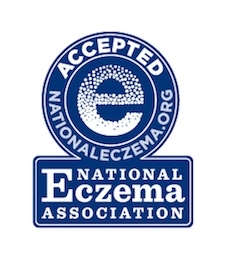 Zion
NSW, 1 kid in tow
December 10, 2019
Love this wipe! So gentle on the baby's bum
Cassie Neverauskas
ACT
December 10, 2019
Enjoyed receiving a product that takes my fears away from unneeded chemicals and knowing exactly what my baby is getting.

Vivienne
NSW, 3 kids in tow
December 7, 2019
Water wipes are my favourite baby wipes for newborn fragile skin, and my go to wipes for under 3 months. Only downside is the closure of the wipes, the sticker often comes loose.
Cathy
NSW
December 7, 2019
Doesn't clean skin easily, it's soft but takes a few wipes to get clean.
Great for nappy rash treatment. So much more moist in comparison with other wipes.

Shanika Vic December 4, 2019
India
Vic
December 1, 2019
I love that WaterWipes contain no artificial ingredients - it's just water & fruit extract. They are gentle, silky with a mild fruity smell. Great for use on the go for face, hands or bottoms.

Jade
Qld
November 27, 2019
I love the waterwipes brand! Im never worried about whether she will have a reaction to this product and can even wipe her face and hands without worry.

SUZANA DRAGICEVIC
Vic
November 27, 2019
Easy to use, no perfume and soft material

Erin
SA, 2 kids in tow
November 27, 2019
These are great, no toxic chemicals and good for when you are out and about if there is a big mess. I already used this product.
Love using these wipes for my girl (and future baby) knowing they are safer and more natural than some other brands out there. Particularly for my first babe who has sensitive skin/eczema.

Rhiannon WA, 1 kid in tow November 26, 2019

Liahona
Qld, 2 kids in tow
November 25, 2019
I loved this product. I find I only had to use one or two instead 5-6 when changing my daughters nappy. Great product, would love to buy it more often, but very pricey. Would recommend the product itself though.

Sara
Qld, 4 kids in tow
November 15, 2019
These are simply amazing, I am already using them paired with home made wipes and these are my go to while out of the house and the only wipes I would consider using on my newborns bottom

Shannon
Qld
November 5, 2019
Love how gentle these are, there is no harsh chemicals so I used them for our baby when he was a newborn but hadn't used them for a while and got a sample pack with the bao bag and find he seems to be much more comfortable using these when he has nappy rash than the other wipes we get so I think I will make the switch!

Anna
SA, 1 kid in tow
November 2, 2019
so gentle and soft and love how it is basically 3 ingredients (water, fruit extract and wipe). My toddler has quite sensitive skin and it gets particularly bad with change of seasons or with sickness. While a long time fan of Tooshies wipes, I will be considering these with the next skin flare up he has. I will be also looking out for when these wipes become available in a biodegradable form.
Worked wonders to avoid nappy rash

Shanice Qld, 2 kids in tow November 2, 2019

Kiara
WA
November 1, 2019
Its great to be exposed to alternative wipe options other than the standard supermarket brands
Catherine
Qld
November 1, 2019
I absolutely LOVE that these wipes have no chemicals in them. I don't trust anything else on my baby's bottom (apart from cloth wipes and water). Although I generally use cloth nappies, I always have a pack of these on hand and the sample is perfect for keeping in my handbag for emergencies.

Leena
NSW
October 31, 2019
Thick wipes and no chemicals. excellent product. Nephew has no qualms.

Hayley
NSW
October 26, 2019
We love these wipes, they're so gentle and the higher water content makes them much more effective on delicate skin.
Safe, healthy, natural care

Rachel NSW October 24, 2019
Mums' Insights
Intriguing question of the moment...
Did you find out the gender of your baby during your most recent pregnancy?
Answered by 1577 mums
Not yet, but I'm planning to!
Cast your vote: Did you find out the gender of your baby during your most recent pregnancy?
Vote now
Did you find out the gender of your baby during your most recent pregnancy?