This can be a challenging question to answer especially when friends and family ask me. The reality is, you definitely want your child to have crawled and in saying this you want them to have crawled for approximately 4 months. The hard part of answering them is the panic or worry on their faces, however, this does not need to be the case.
So why all the hype with crawling?
Crawling is a very important milestone that initiates and further strengthens connections in the brain and nervous system. It is this x crawl action that provides a constant input into the left and right side of their brain: vital for optimal learning and development.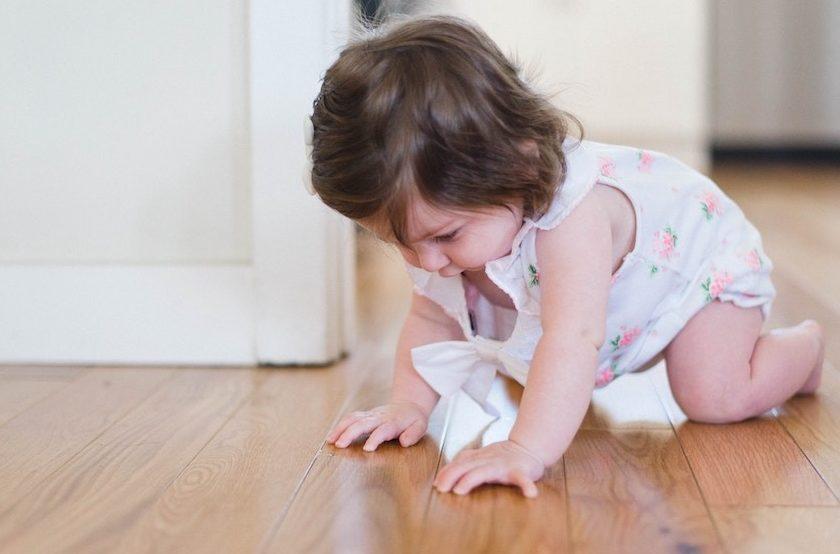 When a baby is on all fours, they learn at this height, they take in their surrounds and this enhances growth and development. If they were to go straight from sitting to walking they have missed this vital step. Unfortunately, some babies are unable to crawl due to problems with their pelvis, hips, knees and
upper limbs as well as their head and neck. This can all be checked and assessed by a trained paediatric chiropractor to find out if there is a reason behind them not crawling.
Babies learn through their senses, touch, smell, taste, sight and hearing and they need to have
achieved this through their milestones, ie. Tummy time, sitting, rolling, crawling and then walking.
All of these senses are controlled and function through their nervous system. So when they
learn, it is a constant feedback of information into their nervous system.
Another reason as to why crawling is important, is to help these babies get strength. On all fours, they need good neck control, strong arms and legs as well as strength in their spine. And during crawling, these movements and muscles strengthen also. This then further supports and encourages great motor skills, vital again for their brain development. It is this feedback from their muscles and joints to the motor cortex in the brain that is needed for motor skills, maturation and growth of their brain, learning and development, all of these messages are sent via nerves.
By the age of 6, all of the connections they have made in their brain and nervous system that haven't been repeatedly used, get deleted and the ones that stay will stay for life.
This is a vital step you do not want to miss.