Finding solutions to the little things like creating a bottle sleeve that changes colour when the milk is too hot to serve and grows with baby converting to a sippy and a straw cup and finally a food storage container for the toddler years and beyond.
Their world famous fresh food feeding system is a one stop solution to store, freeze, warm, serve and store homemade baby food!
And of course they are BPA, PVC and Phthalate free. Clean, green and chemical free.
Cherub baby exists to give your Cherub the best start in life.
---

BaoBag: Who and What is Cherub Baby?
Cherub Baby is an Australian owned baby feeding brand focused on eco conscious and innovative products that solve those everyday parenting problems. We've found our real niche through innovation and have now won over 40 awards relating to product design and performance.
BB: What's your story? (how and why you founded Cherub Baby, what motivated you to start Cherub Baby)
It started out as necessity. I was studying Architecture at Uni and needed an income to buy all those 2 minute noodles! Coming from a family of business owners my first thought was to set out to find the niche that would be my own side business and I had a little bit of knowledge and experience in the baby feeding industry as my folks were sales agents for a feeding brand. My passion was and still is sustainability and design using natural or eco conscious materials wherever possible. To my amazement and horror, BPA filled plastic bottles in Australia seemed to be all the rage at a time where the USA and Europe were reporting on the dangers of BPA and regulations were being introduced to ban it. Meanwhile containers of these banned products were being shipped to Australia where the authorities that be were acting at a much slower rate. This led to the release of our glass bottle range where we focused on offering a safe alternative not just in materials but in functionality, by designing a protective silicone sleeve for the glass bottle that changes colour if the milk is too hot to feed baby. We patented the innovation and this formula of safety, combined with innovation and functionality became the cornerstone of what we do ever since.
Whilst I did complete my degree, that "side business" very quickly took over as my full time job. That was over 12 years ago now.
BB: What's in your range and why?
The glass bottles that I mentioned now grow with baby and can convert into sippy cups, straw cups and glass food storage. You never throw them out!
After using the pre-made supermarket food pouches when baby sitting my niece, I wondered why there wasn't a more sustainable option to store home-made baby food in such a convenient pouch.
This led to the creation of our fresh food feeding system. The system includes a collection of products that make it really easy for parents to make their own home-made baby food as well as storing, warming and serving the food in a healthy, eco-conscious and easy way.
BB: When people buy your products what feelings and associations do you want them to have?
Relief! That another little problem is solved.
BB: How many children do you have and how have you found managing parenthood and growing a business?
Having children was something I always wanted even before starting the baby business but I knew, being gay that it may just not ever happen for me. That all changed when I met my partner Ryan (who is also part of Cherub Baby now) and we started our journey to be parents back in 2016. We were matched up with an egg donor from South Africa, whom we met in Mumbai to complete the IVF and finally our son Finn was born in Kenya in 2018, where we spent most of that year waiting to receive Finn's Australian citizenship. Working remotely and parenting from Kenya was tough. Think rocking a 4 month old to sleep whilst co-ordinating citizenship documents on the phone to the embassy and typing emails simultaneously. We were very lucky we had a strong team in our office back home in Oz. In saying that we have so many amazing memories. Being greeted by monkeys at your front door each morning is not something we get to experience here!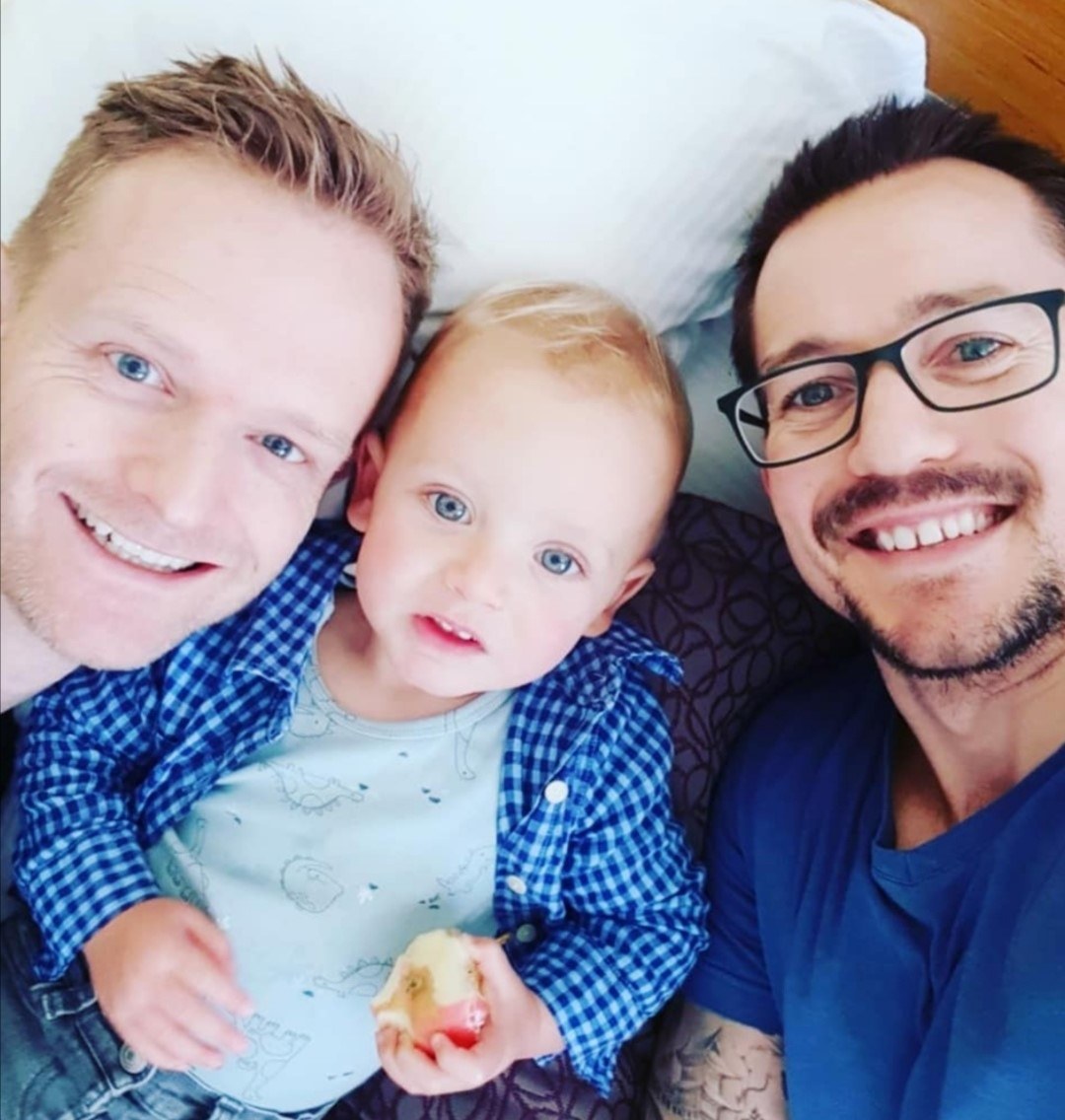 BB: What wisdom can you pass onto another busy parent starting/running a new business?
Find your niche and just do it! It doesn't matter how much research and planning you do, jumping in to start your own business is overwhelming and daunting. My way of managing it was to break down all the big tasks into little tasks and focus on one at a time (as if it's the only task that exists). Time management is everything.
If you can face the challenge of parenting, you can face the challenge of starting a business. Of course, do your homework and be prepared to be flexible knowing that 'normal' 9-5 working hours are a thing of the past.
BB: What's your vision/dream for your business in the future?
It turns out the solutions we have created are not just needed by Aussie parents. We are so excited and proud to be an Aussie brand that is taking an eco-conscious and unique alternative to overseas markets from Scandinavia to Qatar and our largest market in China. Expanding overseas is providing more opportunities for us to release more eco-conscious product alternatives and make a bigger difference.
BB: What challenges do you face?
Where do I start? I can't begin to list them all. I've learnt to see challenges as opportunities (it helps me stay sane).
What have been some of the highlights of your business
Just having the opportunity to bring my ideas to life and have other people buy and enjoy using them in their life is the biggest highlight. Knowing that what we do, is helping parents and the planet.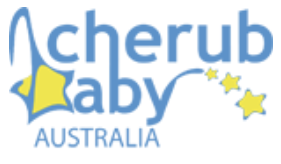 For more information please visit Cherub Baby