Cherub Baby
Cherub Baby Reusable Breast Milk / Food Storage | Reviews by Australian Parents
4.5from 55 reviews
These are not just another breast milk bag, they are an innovative and clever buy. Cherub Baby Thermo Sensor breast milk storage bags not only allows you to store your milk in a 100% BPA free breast milk bag, but the colour change key on the milk bag tells you when your breast milk is at the correct temperature to serve. Read reviews from Australian parents.
Buy now
Buy from one of our partner retailers below
Each breast milk container is pre-sterilised and has heat treated seams, ensuring maximum hygiene. The leak proof zip lock ensures that every breast milk storage container is fully reusable and resealable. Each breast milk storage bag also includes an easy-to-read measuring scale and labelling area to make your life just that bit easier.
Your breast milk is precious, so buy the milk container you know you can trust.
Perfect for refrigerating or freezing breast milk for later use
Convenient 180ml size
Thicker, stronger & scientifically tested for re-use
Re-use each bag 5 times
Leak proof double zip lock
Pre-sterilised and ready to use
Affordable
Thermosensor key turns white when milk is correct temperature
Name & date label area for use in hospital or away from home
100% BPA, Phthalate & PVC Free
Freezer, dishwasher, microwave and steriliser safe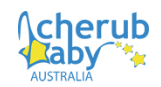 Ashlea
VIC, 2 kids in tow
July 18, 2020
Easy to attach to breast pump and holds good amount of milk
Jacinta
QLD, 1 kid in tow
July 7, 2020
Have just started using these for my little one. How convenient! I love that you can add the spoon to the end for convenient feeding on the go.
Kathy
NSW, 2 kids in tow
July 1, 2020
I used its reusable food storage bag. It is good for ready and go. Convenient.

Natalie Lambert
NSW, None kids in tow
June 13, 2020
Im loving these milk storage bags. I use them for freezing my breast milk and they do a great job. They have a label area so you can easily mark and date each bag. Plus the thermosensor changes colour to let you know when your milk is at the right temperature for feeding baby, which is a nice touch. They really are a great way to store my breast milk.
The food storage pouches are helpful for packing home made yoghurt for daycare for our toddler, the reusable milk storage bags fill a large percentage of the market, I used single use bags with my first child because I didnt know a product like this existed!
Madeleine QLD, 2 kids in tow June 9, 2020

Emma
TAS, 1 kid in tow
April 27, 2020
Love these! I used them so often with my first baby. As I love making my own puree and yogurt, these were fantastic to load up and take on the go for feeding. Also, really easy to clean, and I love that they are resuable. I

Alysha
NSW
April 2, 2020
Such a great idea that I would never have come across. I used it for food storage and it was so convenient.

Jacqui
QLD, 2 kids in tow
March 19, 2020
I have really enjoyed using the reusable food storage. I often use these for purees and yoghurt for my two kids and prefer to use items that are re-usable rather than one-time use.

Nerida
VIC, 3 kids in tow
March 8, 2020
I thought these were a great idea, however they were a little awkward to use and resulted in some spillage of my 'liquid gold' breastmilk so I didn't enjoy using them as much as I thought I would
Very handy

Rhyannon NSW, 2 kids in tow February 12, 2020

Ben
VIC
February 11, 2020
Strong integrity of the bags is useful, slightly difficult to seal though

stephanie
QLD, 2 kids in tow
February 10, 2020
good quality
Showing 1 - 12 of 12
Mums' Insights
Intriguing question of the moment...
Cloth nappies or disposable nappies?
Answered by 183 mums
Cloth nappies all the way
Cast your vote: Cloth nappies or disposable nappies?
Vote now
Cloth nappies or disposable nappies?